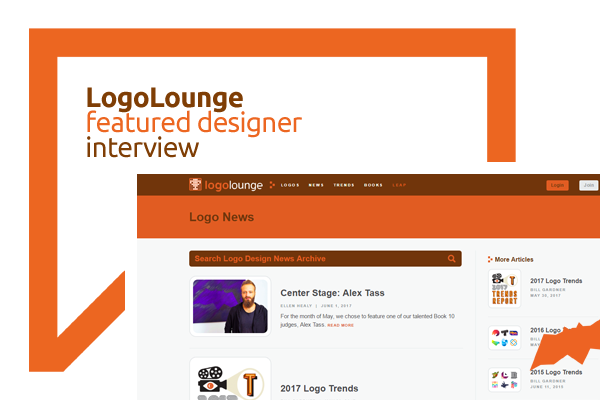 LogoLounge featured designer interview
10 years ago I was spending my first salary on logo design books, including the already established LogoLounge series.
Today I am one of the jury members for their Book 10 and moreover I am the featured designer of the month. With this special occasion I have answered to a few of their questions.
I invite you to read the interview by following the link below https://www.logolounge.com/articles/center-stage-alex-tass
It's been a long and interesting road and I want to thank to all my friends, clients and colleagues for your support and LogoLounge.com​ for this honor and the great anniversary gift!
Thank you!