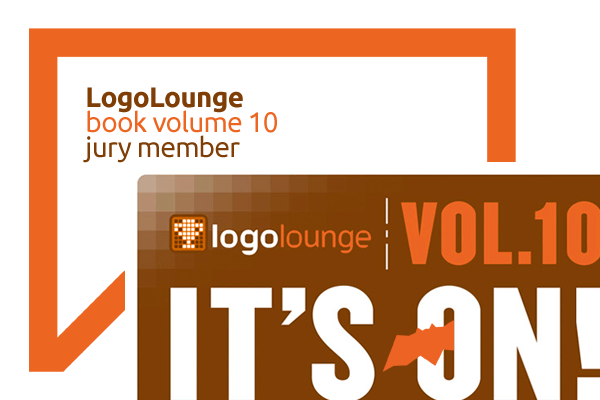 LogoLounge book volume 10 jury member
I am very excited and honored to announce that I will be part of the judging panel for LogoLounge book volume 10!
"LogoLounge represents the largest, most prestigious design competition in the world. Juried by an eminent panel of logo giants and geniuses, only the world's top logos will make the cut. Winning logos will be published in LogoLounge 10, the double-digit milestone of the best-selling graphic design series and most respected logo design collection in the industry."
LogoLounge is a research and networking tool for graphic designers who create corporate identities, or logos. Members can search the database by keywords provided by the originator, or according to such criteria as designer, color, shape, symbol, client, etc. Members also bookmark and organize favorite designs in "Lightboxes," read articles pertaining to the graphic design industry, and connect with other members.
Logos submitted to LogoLounge are considered for publication in the affiliated book series. Each book features the most recent top 2,000 logos selected by industry judges and organized according to trends and keywords.
Normally eight judges comprise the panel, but this year LogoLounge founder Bill Gardner upped the ante to ten, because he's expecting more entries than ever before. "Some folks don't realize that this competition is probably the single largest and most competitive with 25,000-30,000 entries historically," he notes. "We decided it would give each entry more scrutiny if we expanded the panel, and with this the tenth anniversary, pushing the panel to ten was a natural."
The judges this year include: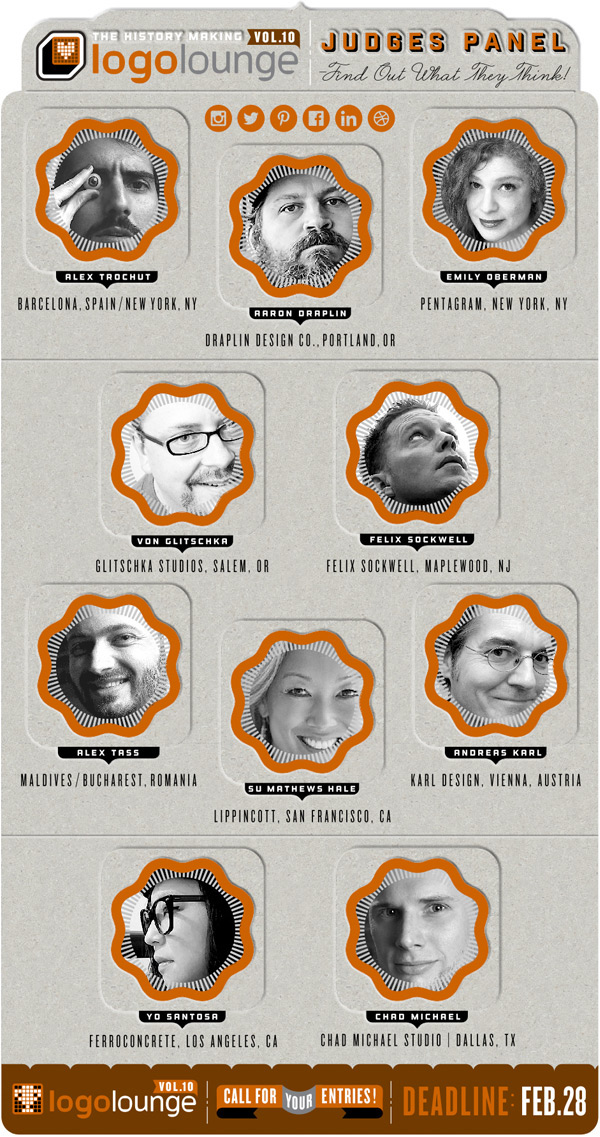 ● Alex Trochut, Alex Trochut, Barcelona Spain / New York, NY
● Aaron Draplin, Draplin Design Co., Portland, Oregon
● Emily Oberman, Pentagram, New York, NY
● Von Glitschka, Glitschka Studios, Salem, Oregon
● Felix Sockwell, Felix Sockwell, Maplewood, NJ
● Su Mathews Hale, Lippincott, San Francisco, California
● Andreas Karl, Karl Design, Vienna, Austria
● Yo Santosa, Ferroconcrete, Los Angeles, California
● Chad Michael, Chad Michael Studio, Dallas, Texas
● and yours truly, Alex Tass, Bucharest, RO / Maldives
The breadth of the work done by this group of international judges encompasses the largest swath of name brand identities under one roof … err … website, including Facebook, Apple, WalMart, eBay, The Today Show, Patagonia, Nike, Mac Cosmetics, Gevalia, and Verizon, just to name a few.
You can read more about the jury on LogoLounge website ttps://www.logolounge.com/articles/logolounge-announces-its-superstar-panel-of-judges
To celebrate the double-digit milestone, LogoLounge Book 10 announces to be better than ever before, with special benefits for entrants and LogoLounge.com members:
– In addition to our printed publication, we will also publish a fully digital eBook format that allows you to take Book 10 with you wherever you go!
– We'll have broader distribution since we'll be distributing free copies to all active members of LogoLounge.com and the top marketing agencies around the world. What's that mean? You'll have more exposure than ever before!
– This tenth edition of the best-selling LogoLounge series will be juried by an additional two logo legends and geniuses, making a total of 10 judges. This will be the most eminent panel that we've ever had!
– This year's top logos will be featured in a special summer edition of HOW Design® Magazine.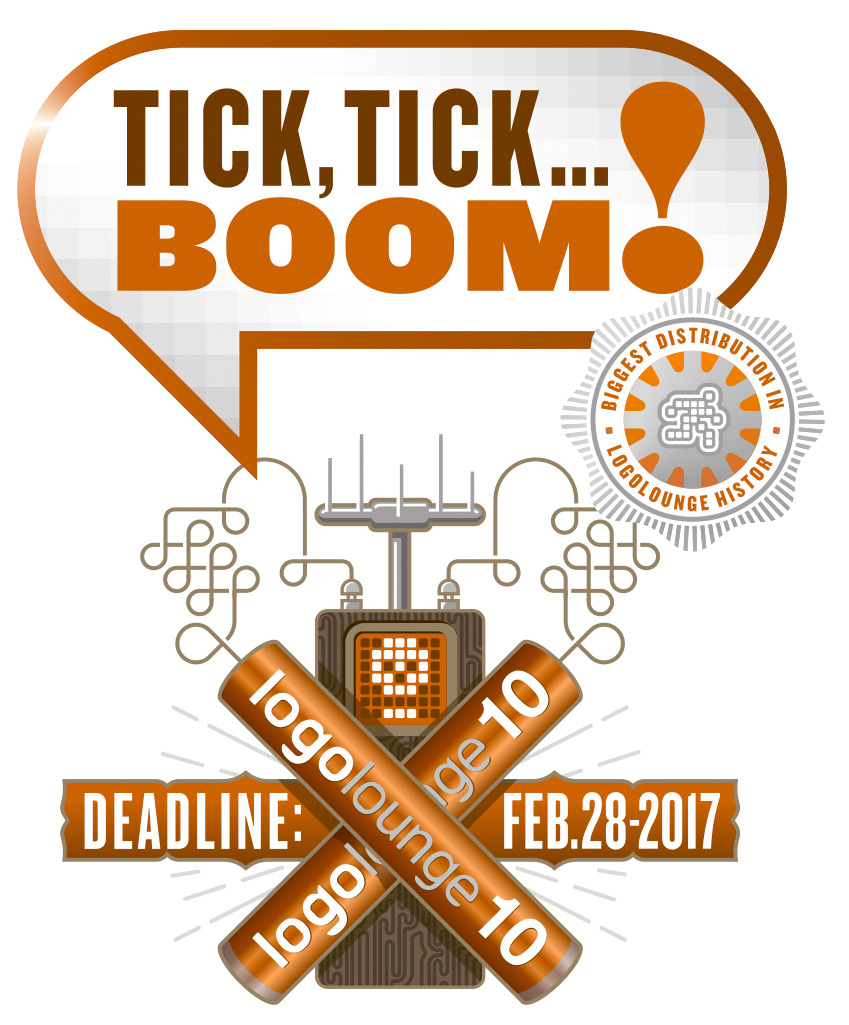 There are just a few days left so don't miss your chance to be a part of the world's most prestigious design competition. This definitive collection of logos represents the best of the best, and your work could be among them. Entries for LogoLounge Book 10 must be submitted to LogoLounge.com by midnight C.T., on or before February 28, 2017.
Submit your work on LogoLounge website https://www.logolounge.com/2017-logo-design-competition
So, if you didn't upload your work, hurry up and do so, I am looking forward to judge your projects! 😀